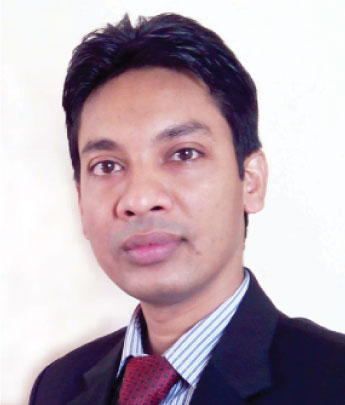 PROFILE OF RESOURCE PERSON
Md. Nazmul Muneer
Excel Automation Expert & Professional Consultant and Facilitator
---
Md. Nazmul Muneer is one of the key contributors in the Accounts & Finance department of Beximco Pharmaceuticals Ltd. with 10 years job experience and has previous work experience in Energypac Power Generation Ltd. Mr. Muneer also works as a freelance Excel automation consultant and Facilitator. In the last few years he has conducted more than 100 professional Excel training programs and educated in Excel more than 2,000 participants through effective training.
He is a regular Excel Facilitator of some leading professional training institutes in Bangladesh and also conducted many special training programs in different organizations and Universities.
He has also been providing Excel based consultation and technical services to different companies in the UK, USA and Australia on Excel Automation and developed more than 35 projects, helping them to create new processes, reports and streamlines those are already in live environment.
He is expertise in developing automated formula based Excel dashboard, VBA/Macro based Excel application, strategic business model, various problem solving calculators, integration between Excel and other databases, What-if Analysis model, data analysis dashboard using Business Intelligence (BI) tools, KPI automation etc.
Mr. Muneer has obtained educational experience in two different disciplines. He is a post graduate in Accounting and has a Diploma in Professional Software Engineering. These have enabled him to acquire vast IT knowledge on developing Database Software, Advanced Excel with VBA, Access with programming, VB, SQL server, Crystal report, IBM AS/400, ORACLE E-Business Suit as well as various accounting packages.